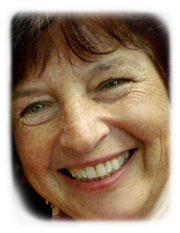 This page is supposed to be about me, but who am I, really?
You can read about the professional side of me on my other websites:
LifeBetweenLives.ca    and   Hypno-Fertility.ca
But I am more than just a professional.
I am a woman, a goddess, a mother, a wife, a motherless daughter, a student, a teacher and a grandmother.
I am loyal and free, I am cautious, yet fearless.
I play by the rules, but not blindly.
I am quick to give and am learning to receive.
The first half of my life I spent in Moscow, Russia. I grew up, received an education, got married, became a mother, worked and so on.
The second half of my life can be divided into two parts: in the first part I relocated to a different country, the rest stayed the same. In the second part I went through a miraculous personal change and unexpectedly, life around me has changed, as well.
Now I live in British Columbia, Canada, in a small town surrounded by mountains, ocean and rain forest. Bears, coyotes, deer and their off springs frequently visit us. I live with my loving and supporting husband and our beautiful, gentle fearless mutt named Juliette, who takes a good care of us.
I am passionate about the work I do and I love the life I live.
I see life as a big adventure and I live my adventure to the fullest.